Bradley Property Group (BPG) is a privately-owned residential and commercial property development company based in Melbourne.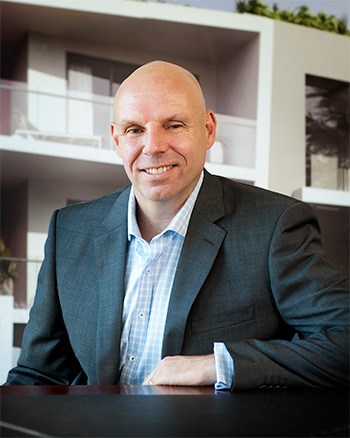 For more than a decade, former chartered accountant Dave Bradley has been creating value for investors and owners through astute property development. Passionate and driven, Dave and his team are committed to enhancing Melbourne's landscape with building projects that have both a strong design ethos and a positive commercial return for investors.
BPG's solid growth has resulted in increased turnover, greater project scales and strong relationships with funders, and it is now regarded as one of Melbourne's leading property development companies.
Recently BPG has led large sub-division projects in Victoria and South Australia, further expanding its services and providing investors opportunity for long-term financial growth.
Dave Bradley
Dave began his property development journey in 1999 when he went into business with an accounting firm colleague. Armed with extensive financial management experience and a love of systems, the duo began their successful property investment company whilst retaining the accountancy practice.
Using a variety of investment strategies, Dave grew his property portfolio to a significant size, enabling him to step away from crunching numbers and devote himself fully to his development business.
Dave's financial expertise, love of design and a nose for a deal have seen the business grow to offer a full range of services including Project Management, Site Development, Mentoring and Consultancy.